The Gettysburg Story: Battlefield Auto Tour on the Detour App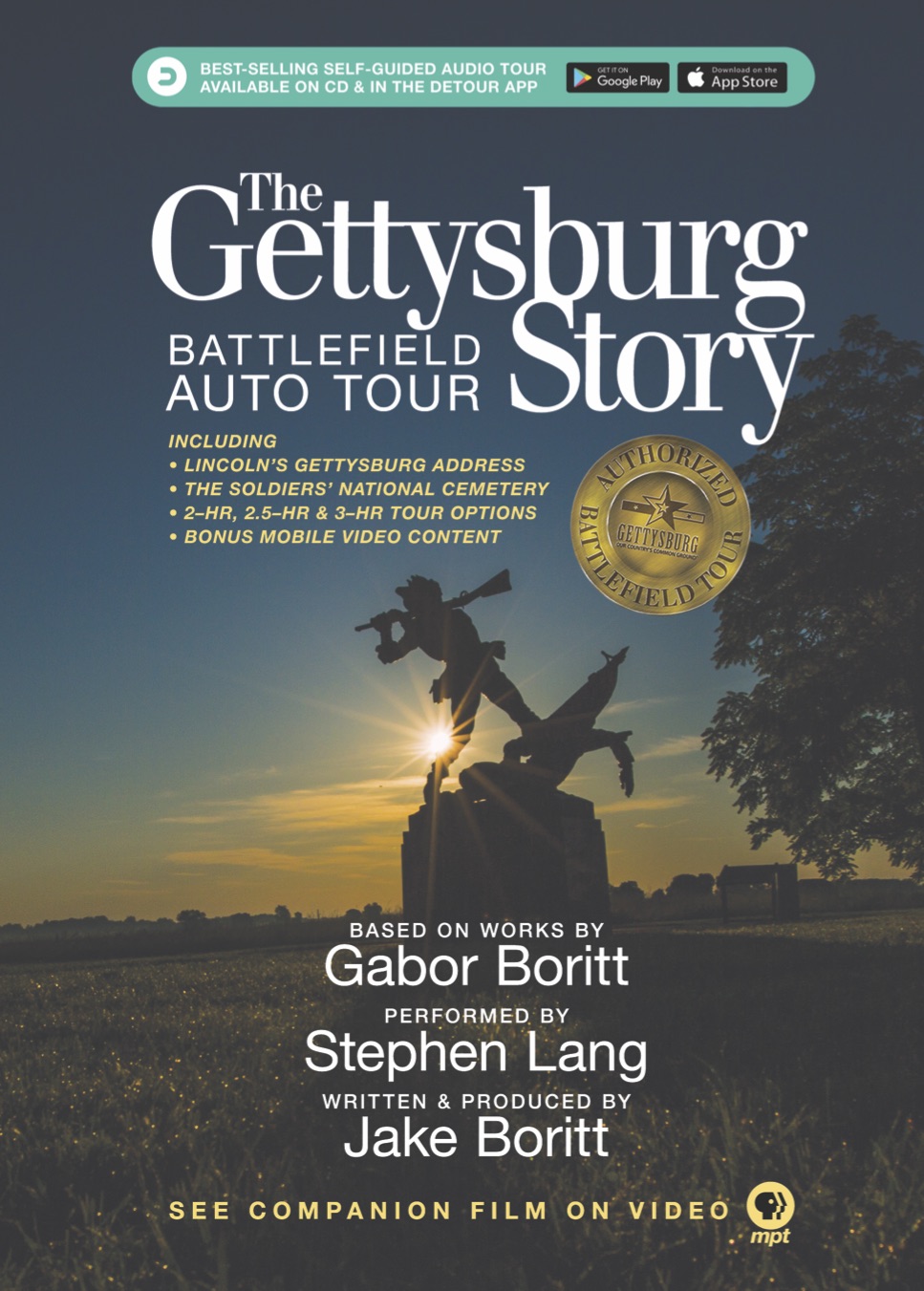 The Gettysburg Story: Battlefield Auto Tour on Detour
Immersive Self-Guided Audio Driving Tour available on The Detour App
Free Download With Beta Test Version
Detour is a new kind of audio tour. With hands-free guidance, group audio sync, and tours guided by people at the center of a neighborhood's history, Detour is your essential companion to getting beneath the surface of new places.

This Beta Test version is free with the purchase of the current (2017) guidebook + CDs. It was launched in May, 2017. As we strive to perfect this mobile app experience we want to hear from you. How does it work for you? If you have any issues please let us know.

Email: GettysburgStory<AT>boritt.com
Voice & Text Message: 717.500.1863
Facebook: @GettysburgStory
To Use Detour:
-Download and activate Detour on your compatible Apple or Android mobile device.
-Purchase the Gettysburg Story: Battlefield Auto Tour via the Detour in-app store
or
-If you have a redeemable code voucher visit www.GettysburgStory.com and enter the unique code on the back of the voucher. Redeem code here: Detour Redeem Code.
We suggest downloading the full tour via wi-fi. Wifi is available at the Gettysburg National Military Park Visitor Center. (network name: Gettysburg_Foundation_Public)

System Requirements & Compatibility: https://docs.detour.com/v1.0/docs/system-requirements
Apple:
iOS 9 or later
iPhone 5s, iPhone 5c, iPhone 6, iPhone 6s, iPhone 7
iPod Touch 6th generation (indoor only)
For Detour users: Minimum of 1GB free disk space
For Detour platform partners: Minimum of 5GB free disk space for rental devices
Detour for Android System Requirements
Android 4.2 or higher (Android 7.1 recommended)
Tested devices: Google Pixel, Motorola G4, Samsung Galaxy S7/S6, Nexus 6P
Minimum of 1GB free disk space